Today's Tuesday Treat is coming a little late. I'm home with 2 sick girls :(. We have all been sick on and off since Christmas. This morning Vayda woke up with a smokers cough and a fever...so it's been a Vayda, Lori and Mama kind of a day. Besides the coughing all day it's nice to spend time with the girls.
On a different note, today's treat is awesome! I am a follower of the lovely blog,
Let it Grow, by Marybeth
. And stumbled upon her stumble :). It's a blog swap! This will be my first blog swap and I'm so excited! Not only is it fun to network and get some snail mail, it's a Valentine swap.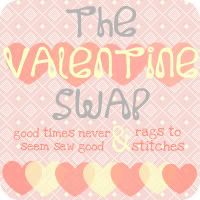 Confession time, I'm a huge Valentine lovey dovey nerd. I get on my own nerves sometimes. I always have been and just can't help it. My poor husband haha.
The swap is hosted by these two ladies:
It's pretty simple. Click on the swap button I posted above and sign yourself up! You will need to give your name, blog site, address and little tid bits about yourself (fave color, drink, store etc). Alissa and Caroline will then pair you up with another blogger. Put together a cute Valentines care package ($10-$15 max), ship it off and wait for yours. Spreading love everywhere! Ok that was corny haha, but how fun is it getting something sweet in the mail? Now go sign up!
Sign up by January 23th, you will receive your partner by January 25th, you'll need to have your goodies mailed out by February 1st, and the linkup party will be on February 14th!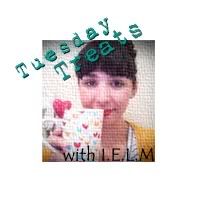 Have anything you want to link up and share on this lovely Tuesday? It can be a favorite blog post, craft, giveaway, anything goes...suprise us! If you do, please add my 'Tuesday Treat' button to the post you are sharing. And don't forget to leave comments on other posts that are shared, I mean who doesn't love comments?! Happy Tuesday!